Golf Injuries Affect Both Amateurs and Pros
Posted on 1st August, 2022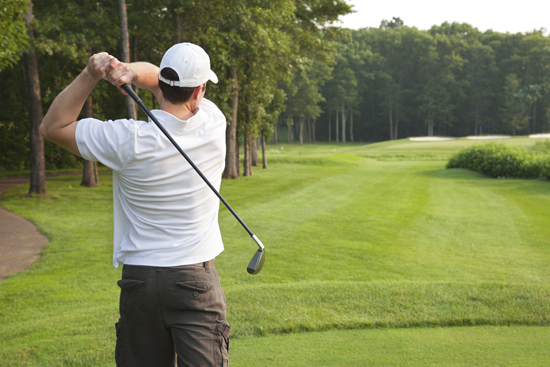 As one of the most popular sports in the world, golfing provides several physical benefits. Aside from the mentally stimulating challenge and 5-7 kilometers of walking on an average course during a round, playing 3-5 times a week counts as optimal endurance exercise, helping players remain fit, reduce stress, improve their muscle tone, and manage their body weight.
For all the benefits it provides, golf isn't usually regarded as a sport where injuries happen often. This misconception ignores the strength required to launch the ball and the repetitive movements that can lead to injuries that sideline both amateurs and professional players.
Golf Injuries are Often Underestimated
Since it doesn't involve physical contact with other players, most people consider golf a recreational sport with a low risk of injuries. What is often overlooked is the severity of golf-related injuries and how they can occur more frequently than in the case of other physically-demanding sports.
On average, leisure sports such as golf have a higher injury rate (1.8 per 1000) than team sports like rugby, hockey, and volleyball (1.5) or individual combative sports (1.2). Annually, up to 40.9% of amateur golfers experience injuries, and up to 90% of professional players are affected. The most commonly reported injuries that golfers experience are:
Wrist Injuries - 10%
Shoulder Injuries - 19%
Elbow Injuries - 27%
Lower Back Injuries - 34%
Over their lifetime, 7 in 10 amateur players and 9 in 10 professional golfers will experience a sport-related injury at least once, but many tend to ignore the symptoms initially and continue playing, potentially aggravating their condition. Although the benefits of golf outweigh the associated risks, it's of the utmost importance to treat injuries immediately before more extensive damage occurs, affecting both health and gameplay.
Professional Players are Not Exempt
Ignoring injuries and playing through the pain despite specialists' recommendations rarely results in a fairy-tale ending of odd-surmounting success. Most commonly, they lead to an early exit from the game or lackluster performance and especially become more serious with age.
After being involved in an automobile accident in February 2021, Tiger Woods suffered several bone fractures and soft tissue damage in his right leg that sidelined him for over a year and impacted his game. Considering his age and the state of his calf muscle following recovery, most specialists predicted his game would be affected, and he will probably never be able to return to 100% of his previous abilities.
After withdrawing from the PGA Championship in May 2002 and not taking part in June's U.S. Open, Woods sought his 3rd victory at the 150th edition of the British Open at St. Andrew course, which he previously won in 200 and 2005. His injuries prevented him from making the cut, leading many to believe that his best days are behind him.
Although age factors into Wood's overall performance, the same cannot be said about the 28-year-old Bryson DeChambeau. In February 2022, the 2020 U.S. Open winner suffered a hamate bone fracture in his wrist and torn hip labrum. While specialists considered that the hip injury could heal by itself, they highlighted the gravity of his damaged wrist that would significantly affect his grip and require surgery before returning.
DeChambeau successfully underwent wrist surgery in April 2022 and hoped to return to active competition in two months. Not allowing enough time for recovery, he succumbed to his hand injury and withdrew from this year's PGA Tournament. At this year's British Open, DeChambeau's wrist injury prevented him from employing a more aggressive strategy from the beginning, barely finishing in the top 10.
Reducing the Risk of Injuries
What most players tend to forget in the heat of the game, regardless of their experience, are the strength, posture, and mobility required to finish the game under par and the repetitive movements that can progressively stress and wear down joints, bones, and muscles. Some of the most common injuries affecting golf players include:
Back and lower back pain
Rotator cuff injuries
Tennis/Golf elbow (tendinitis)
Knee injuries and joint pain
Wrist tendinitis
Most injuries result from overuse, faulty technique, impacting the ground instead of the golf ball, and prior untreated injuries aggravated by continuous use. Whether amateur or pro, all players can benefit from going back to basics and implementing several precautions to prevent injuries and improve their chances of success:
Warming up and stretching before playing
Cooling down and decompressing after the game
Employing good technique and posture
Staying hydrated and avoiding excessive heat
Using appropriate equipment (clubs, clothing, footwear, and gloves)
Stop playing and seek medical assistance once an injury is evident