Injuries on Wrestling's Grandest Stage
Posted on 3rd August, 2022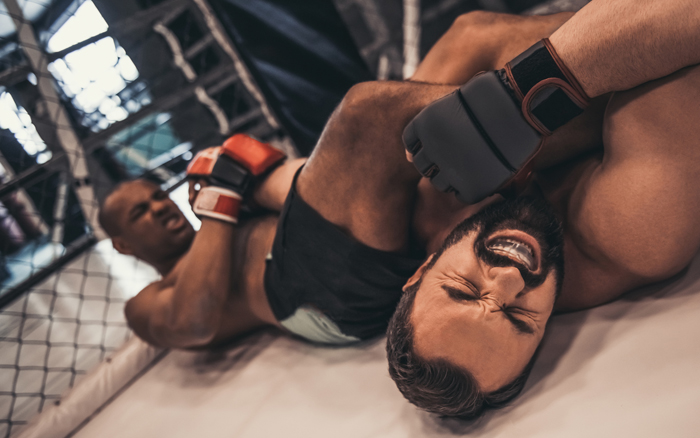 Although notoriously derided for not being an actual competitive sport, professional wrestling is a highly-athletic form of sports entertainment that weaves engaging narratives through the in-ring performance of carefully choreographed maneuvers. Pro-wrestlers hone their craft over many years to safely execute spectacular-looking stunts and acrobatics, protecting themselves and their opponents in the process.
Unfortunately, even the most experienced performers suffer injuries despite their best planning and preparation, and many accept the risks, especially in the lead-up to or during "wrestling's Superbowl" event known as WrestleMania.
WrestleMania Season Increases the Risk of Injuries
While matches are planned-out in advance and the outcomes are predetermined, only experienced performers are able to maintain the public's suspension of disbelief through compelling story-telling. Since a better performance often translates to more exposure, most wrestlers bring out the best in their arsenal and take greater risks to prove their abilities and be featured at "the showcase of the immortals."
The physically-demanding nature of pro-wrestling and the need to provide engaging entertainment can push wrestlers to their limit even before reaching WrestleMania. In early 2016, wrestling's top-star John Cena suffered a rotator cuff tear that required surgery, sidelining him for several months and preventing his appearance at WrestleMania 32. A year later, in February 2017, Seth Rollins suffered a torn MCL in his previously repaired knee that took him out of contention for WrestleMania 33.
Demanding WrestleMania Performances Often Come at a Cost
Performing on wrestling's "Grandest Stage" represents a highlight for any wrestler's career, and the event's high stakes mean most wrestlers will give it their all for an enticing match, inadvertently (or, at times, intentionally) increasing their risk of injuries.
In 2019, ex-UFC women's champion transitioned to WWE superstar Ronda Rousey suffered a broken hand and bruised wrist during WrestleMania 35's all-female main event, which began an extended three-year hiatus. In 2020, Kevin Owens suffered an ankle fracture after diving off the WrestleMania 36 sign to put his opponent through the commentator's announce table, which luckily kept him away from the ring for only a few weeks.
A year later, at WrestleMania Backlash, The Miz experienced a partially torn ACL after opponent Damian Priest dove off the top rope and landed on his knee. Fortunately, the damage wasn't extensive and didn't sideline him for 9 months as initially believed.
This year's Wrestlemania 38 kicked off with an injury when Rick Boogs' knee gave out after his quad and patellar tendons were torn. The event seemed to also end with an injury when fans and analysts believed Roman Reigns suffered a dislocated shoulder after having his arm locked in a kimura hold by former UFC heavyweight champion Brock Lesnar, but rumors were soon dispelled after his victory and were chalked up to a believable performance.